In this article, we explore the advanced features available for booking equipment through the Rentman Mobile app.
If you're seeking basic instructions, such as booking options or switching between statuses, please refer to this separate article.
Additionally, you have the option to book and scan equipment using Rentman's browser version on your computer.
Add Details, Notes & Alternatives
If you swipe left on an equipment item, you can either view its details, add a note about it or plan an alternative.
Check out the video here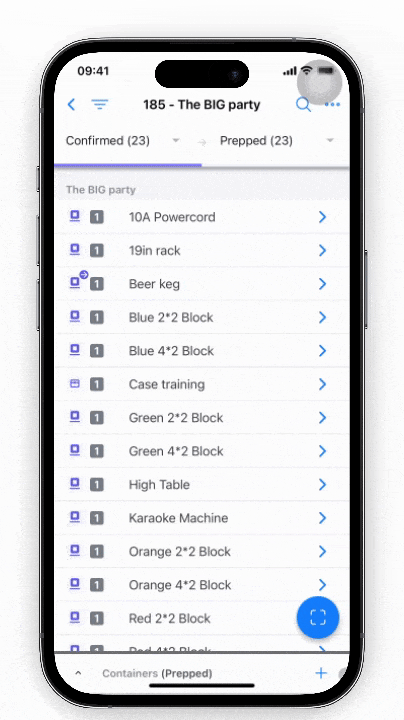 The alternative will be added for the same price as the planned item. This can be changed inside the project (from the browser, not from the app).
Note: When choosing alternatives within virtual combinations, the items will be assigned a price of 0.
Report Equipment as Damaged or Lost
When you are booking equipment back, swipe left on an item to report it as damaged or lost. You can then create a repair request and choose whether to charge the customer.
Check out the video here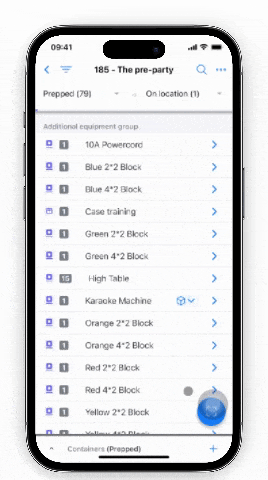 Customize Display
You can customize the display by grouping or filtering your view.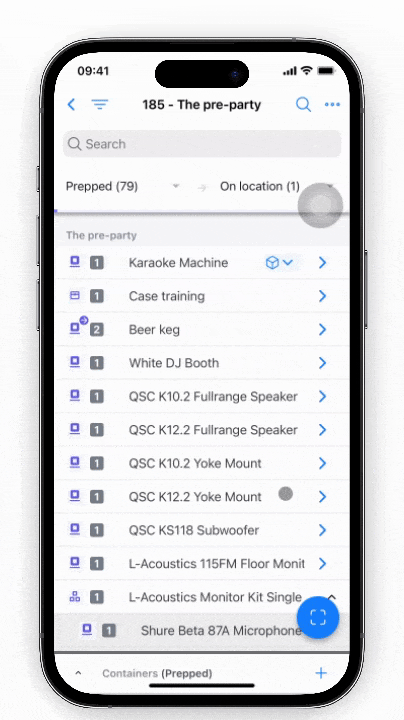 Create a Packing Slip
Create a packing slip
Click on the 'More actions' button [...] on the top-right.
Select 'Create packing slip'.
Choose a template, letterhead, or add personal text.
Preview the document, or sign it directly.
Workflow for Booking Your Sale Equipment
Check out this article for more information.