Some adblockers might prevent Rentman from working to its full extent, like for example the software that explains how to use Rentman.
Not to worry! Here is how you can adjust your settings for the most frequently used adblockers. If you do not see the application or extension that you would like to whitelist Rentman from, please refer to your adblocker's website for more information on how to whitelist specific domains.
.
Adblock
Login into Rentman
Click on the Adblock plugin
Click on "Don't run on pages on this site"
In the next screen, click on "Exclude"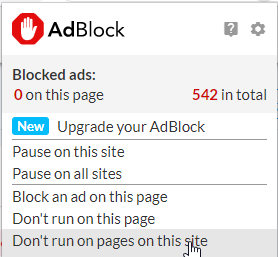 Adblock Plus
Login into Rentman
Click on the Adblock Plus plugin
Toggle the option next to "This website" to change to disabled
Refresh the page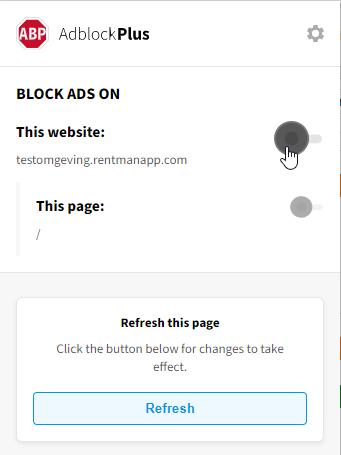 Ublock
Login into Rentman
Click on the Ublock plugin.
Click the "power" button in the menu that appears to

whitelist

the current website.
Reload the page you were viewing


Ghostery
Login into Rentman
Click the Ghostery plugin
Click "Site trusted"
Reload the page you were viewing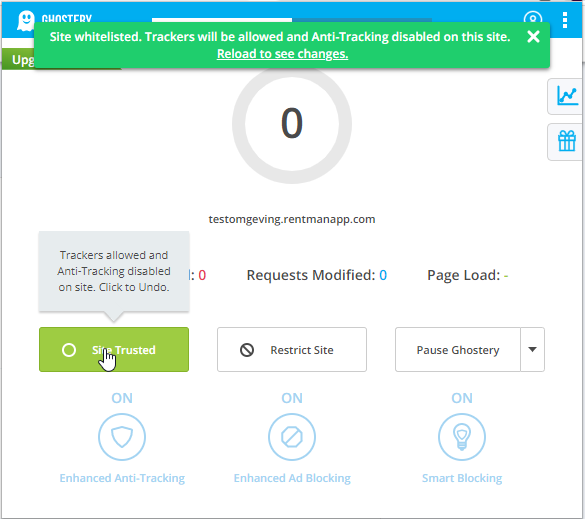 Disconnect
Login into Rentman
Click on the Disconnect plugin.
Click on "Whitelist site", about halfway down the pop-up
Reload the page