Zebra scanners allow you to scan QR codes and barcodes and feature an easy-to-use packing list on the screen. You can install our Rentman Mobile app on the models TC21 2D and TC26, and use the scanner to book equipment in and out of the warehouse. In this article, we provide more information about where to buy Zebra scanners.
While other scanners might work fine with Rentman Mobile, we only test our app on Zebra TC21 and TC26. So we can only guarantee the compatibility of these two models.
.
Zebra scanners
Zebra scanners have a touchscreen and operate on Android. Just like on your smartphone, you can download our Rentman App from the Play Store. Zebra scanners use their built-in scanner to scan QR codes and barcodes - smartphones use their own camera for this.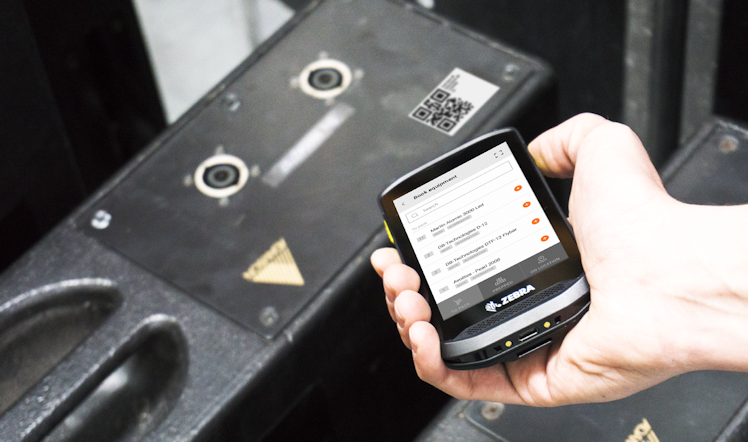 With the Zebra scanner you can make rounds in the warehouse with a packing list on the screen. You can easily book items in and out by scanning them, and process any feedback directly on the screen.
Order
Whilst we make the Rentman App, we don't supply Zebra scanners directly. You can order Zebra scanners from Geartracking.com. Note that there are other suppliers of the Zebra scanners, however, we do not have experience with other suppliers
Read more about the products on offer at Geartracking.com.
Initial troubleshooting
If you just bought a Zebra scanner but can't install Rentman Mobile, please perform a factory reset on the device.
Once this is done, install the latest version of Rentman Mobile.