When you generate a quotation or a contract, Rentman automatically copies the price information from the project's planning. To display this information in your documents, you must first plan equipment and/or add crew and transport functions.
There is no difference in how quotations and contracts work in Rentman. You can choose between using one, the other, or both - according to your company preferences.
Create a quotation or a contract
Go to the Financial tab of your project.
In the section on the top-left, choose between Quotation or Contract.
Click on

Add quotation

or

Add contract

(Optional) Check the document details, choose the subprojects to be included, and add a personal text.
(Optional) Change the default document template and configure advanced settings. The template of your quotations can be modified to display the information you want to appear on your document. Here is how to customize document templates and add letterhead.
Click on

Generate
Your document is saved to the 'Financial' tab of your project, in the section on the top-left. You can also view it in the 'Files' of your project.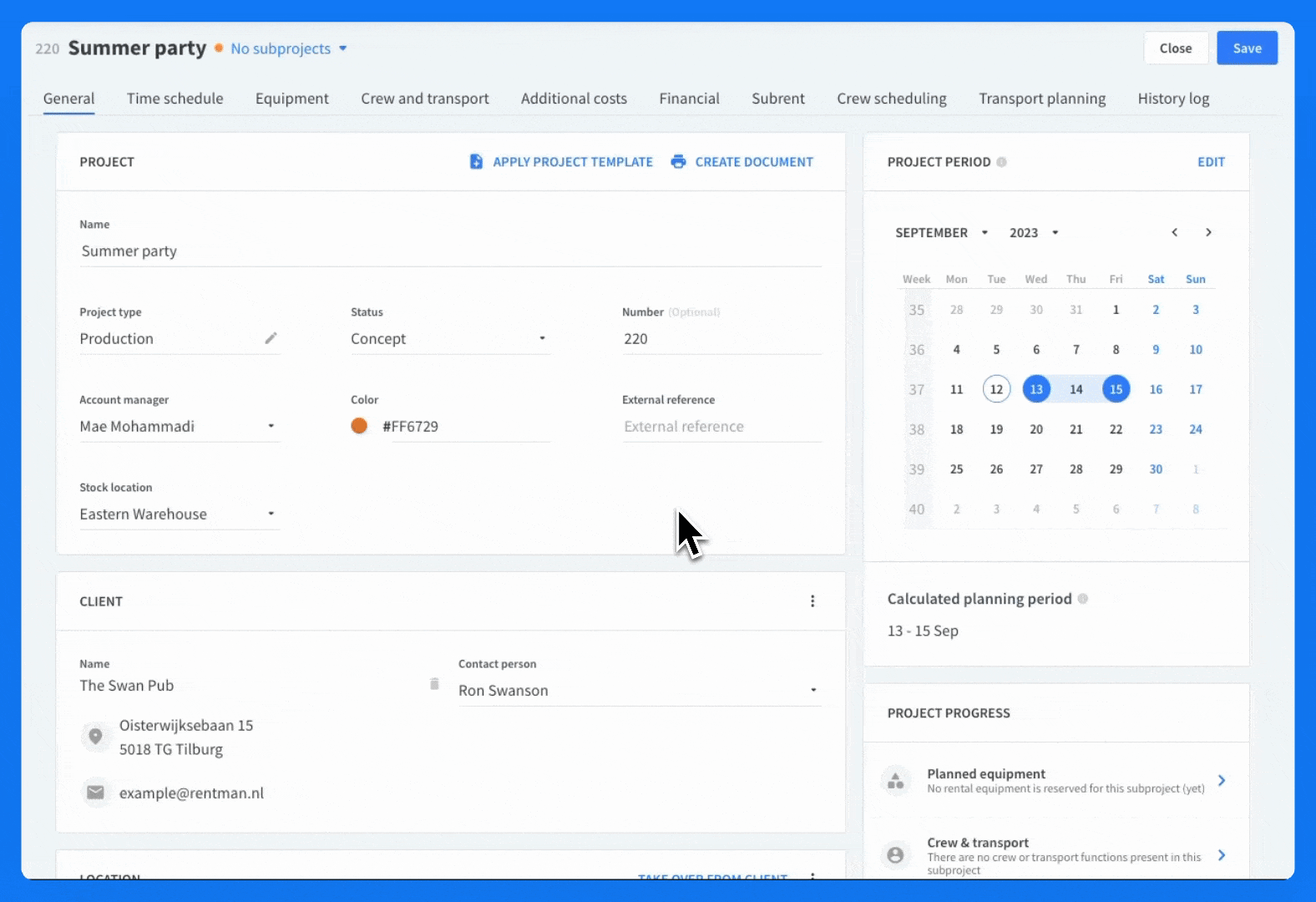 Regenerate a quotation or a contract
When you make changes to your project (e.g., changing equipment), you might want to generate another quote to display the changes for your customer. You have three options:
Add a quotation when you want to offer a new quotation and keep the old one for reference or comparison. This new quotation will have a different number. If you want your customer to digitally sign off on the new changes, a new quotation (number) is required.
Overwrite to update the quotation without changing the version or number. Use this if you are trying out different document templates or making changes before sending the quote to the customer for the first time.
Create a new version if you are sending an updated version of your quotation. The old version of the document is saved as a file in the project, and the version number will increase for the updated document.


If you don't choose one of these three options, the changes you made will not be displayed in the document.
To regenerate a quotation or a contract:
Open the document.
From the menu on the right, click on

Regenerate



Choose between

Overwrite

and

New version
Download your document
You can download your quotation or contract as a .PDF or Word (.docx) file. Click on the 'Download' icon on the top-right and choose between 'Download as a PDF file' or 'Download as a Word file' when creating a document.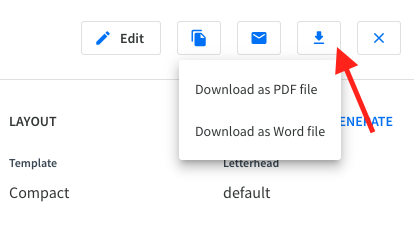 Don't forget to (re)generate your document to apply any unsaved changes, before downloading your file.
Email your quotations or contract
You can email your quotation or contract directly from Rentman. You can also let your clients sign a quotation or contract digitally.
Document settings
FAQs