Planning your equipment on projects is one of the basic functionalities in Rentman. It might happen you can't find your equipment item in this list, while you expect your equipment item to be there.
.
Name filter active?
In the Equipment tab of a project, you are able to search for equipment names in the left sidebar. If no equipment pops up, it can be the case that you are searching for an equipment item which doesn't exist in your database. Have a look at the spelling of the equipment item you typed.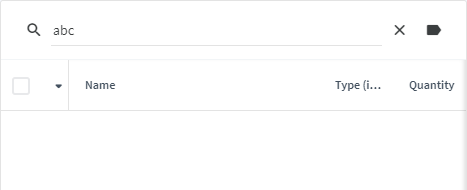 Rentman tip: If you would like to search on extra input fields, make sure you add this extra input field column to the table in the left sidebar.
Display in planner
Equipment items can be disabled to be displayed in the planner. This can be useful if you have an equipment item in your warehouse which you temporarily can't rent out for example. However, it can be frustrating when you want to plan it but forgot about this setting.
To see if an equipment item is displayed in the planner and change its settings, following these steps:
Go to the category Equipment module.
Search for your equipment item here. Double-click to edit it.
Under Equipment go to Display in planner and select "Yes".

Save