By booking equipment to a specific status, everyone in the warehouse knows what needs to happen with equipment items (or combinations) and where they currently are located.
How to manually book your equipment
Go to the Warehouse module, and locate the project you want to book equipment for. For more detailed instructions on how to do this, check out this article.
In the Warehouse module, you have three options for manually booking equipment (without scanning):
Click on

to book everything at once.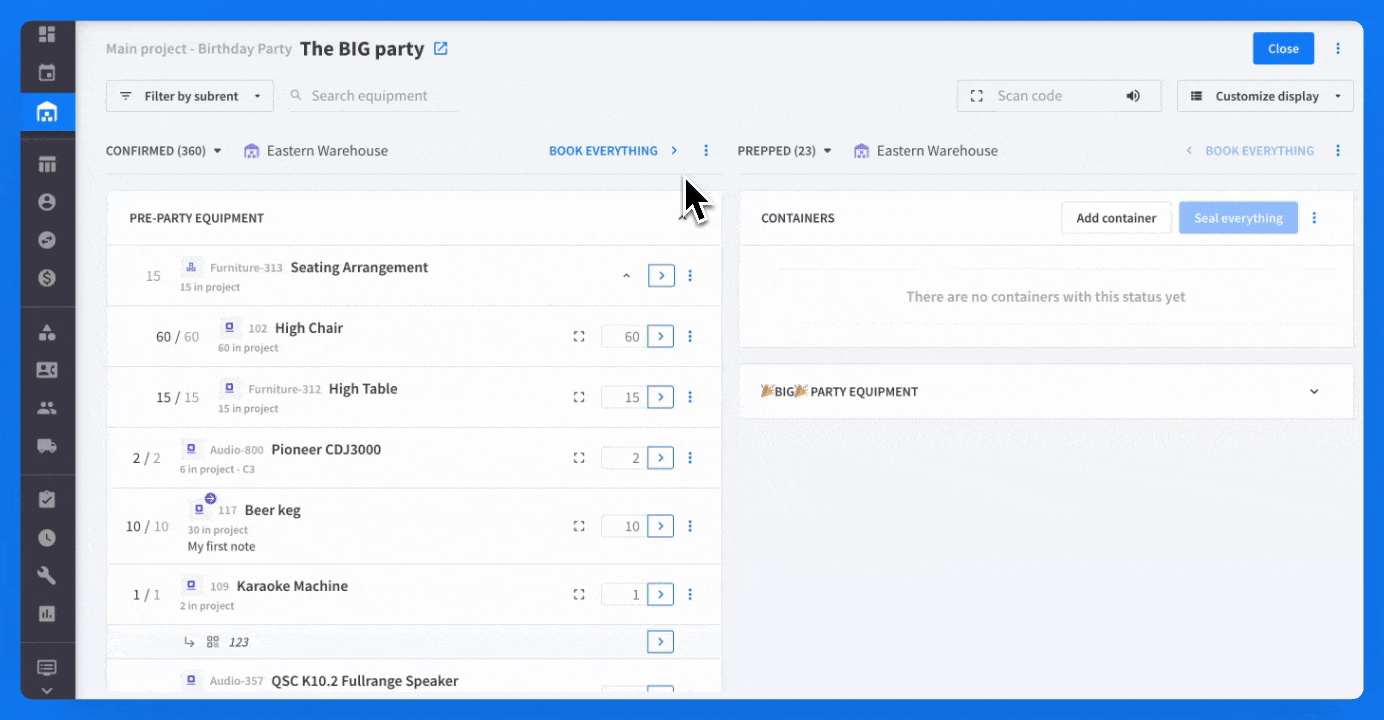 Click on

or

to book one piece of equipment at a time.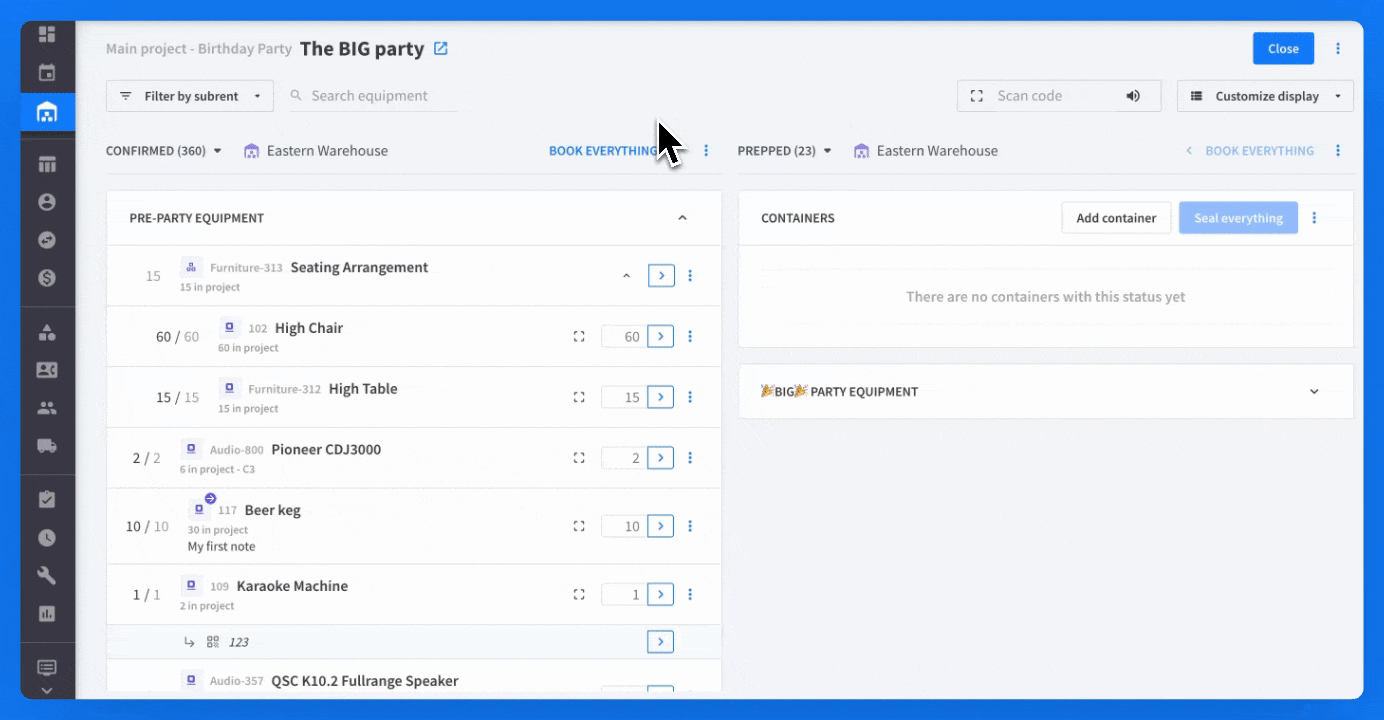 Click on an individual serial number under the item to book this specific serial number.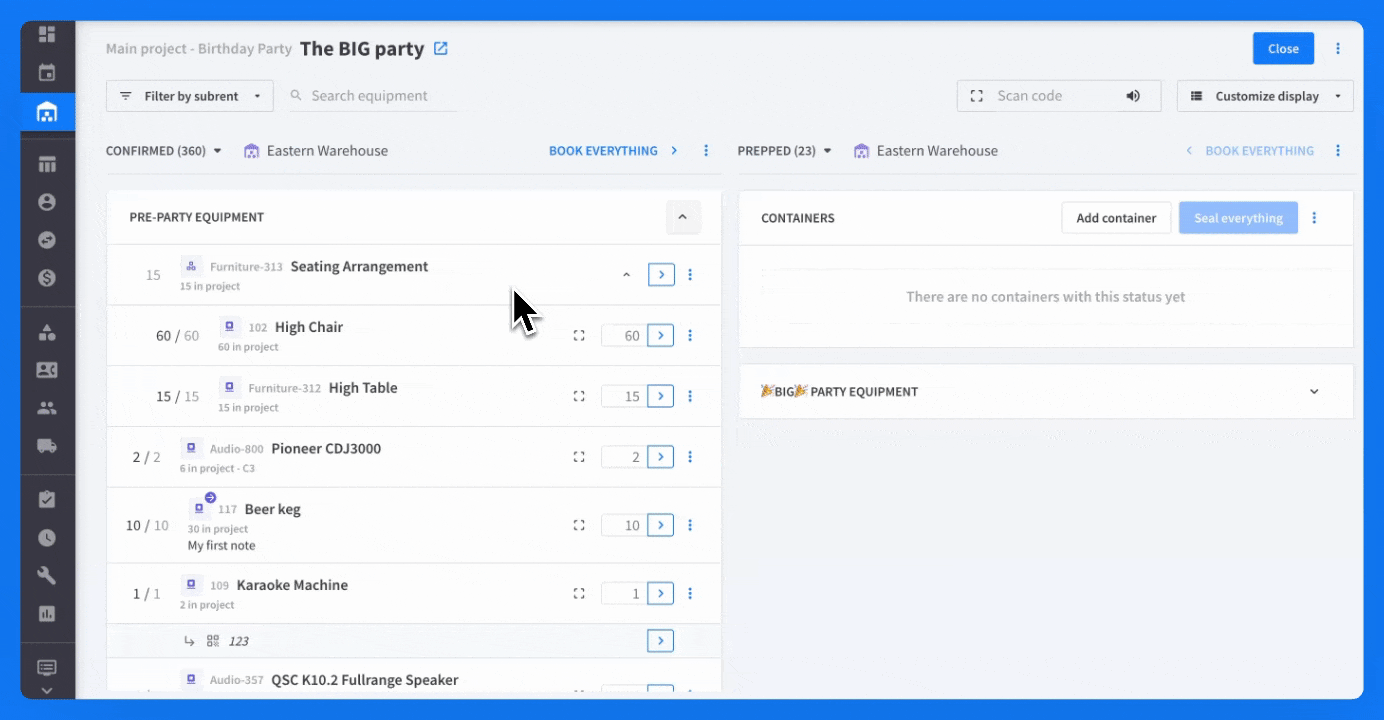 How to book your equipment using a scanner
Check out these steps below
Connect a scanner that can act as a keyboard to your computer.

Click on the "Activate scanner" button crop_free.



Scan your equipment.
Optional: Click on the sound button

to enable scanning sounds.
Searching for equipment in the booking screen
Can't remember if you planned that extra set of microphones?
It's possible to search for any equipment on the project from within the booking screen of the warehouse module.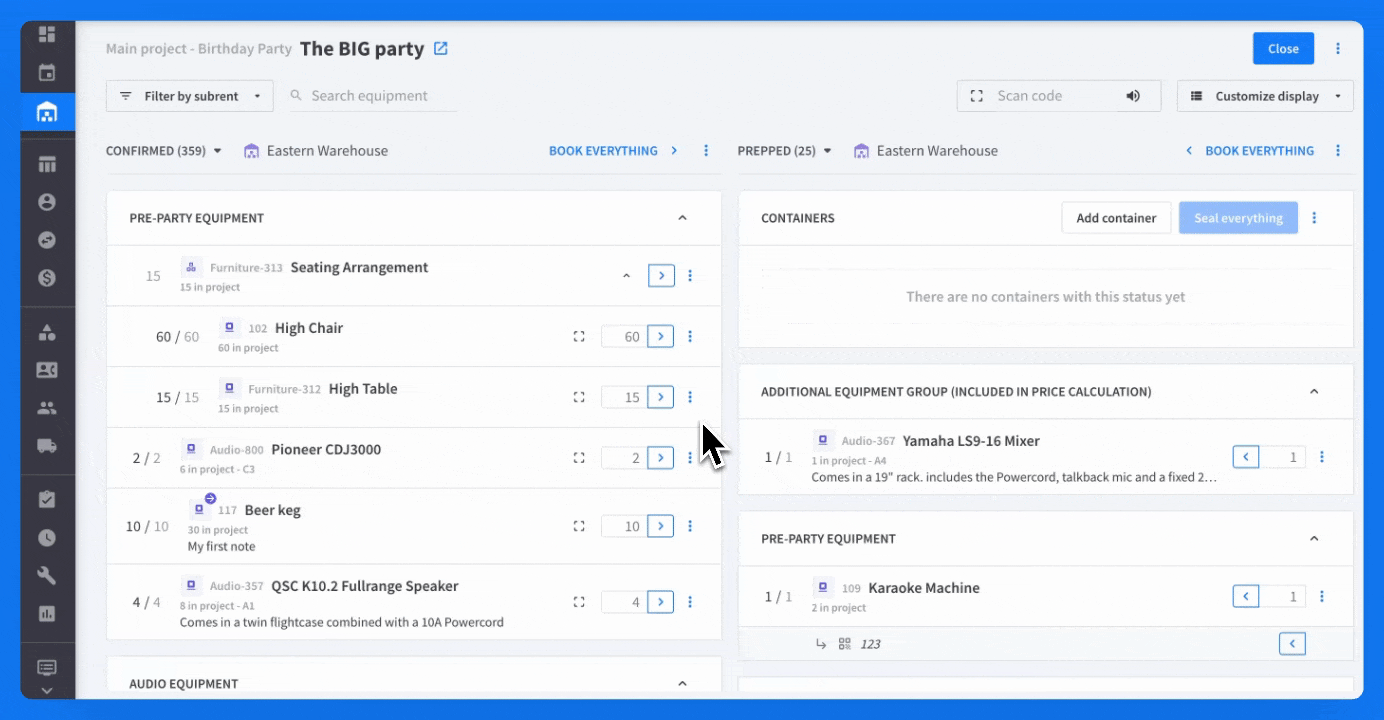 Add additional equipment
How do I add additional equipment?
Click the More options more_vert button and select "Enter additional equipment".

Search for and click on the desired item.

Configure price and time options.

Click on Enter equipment.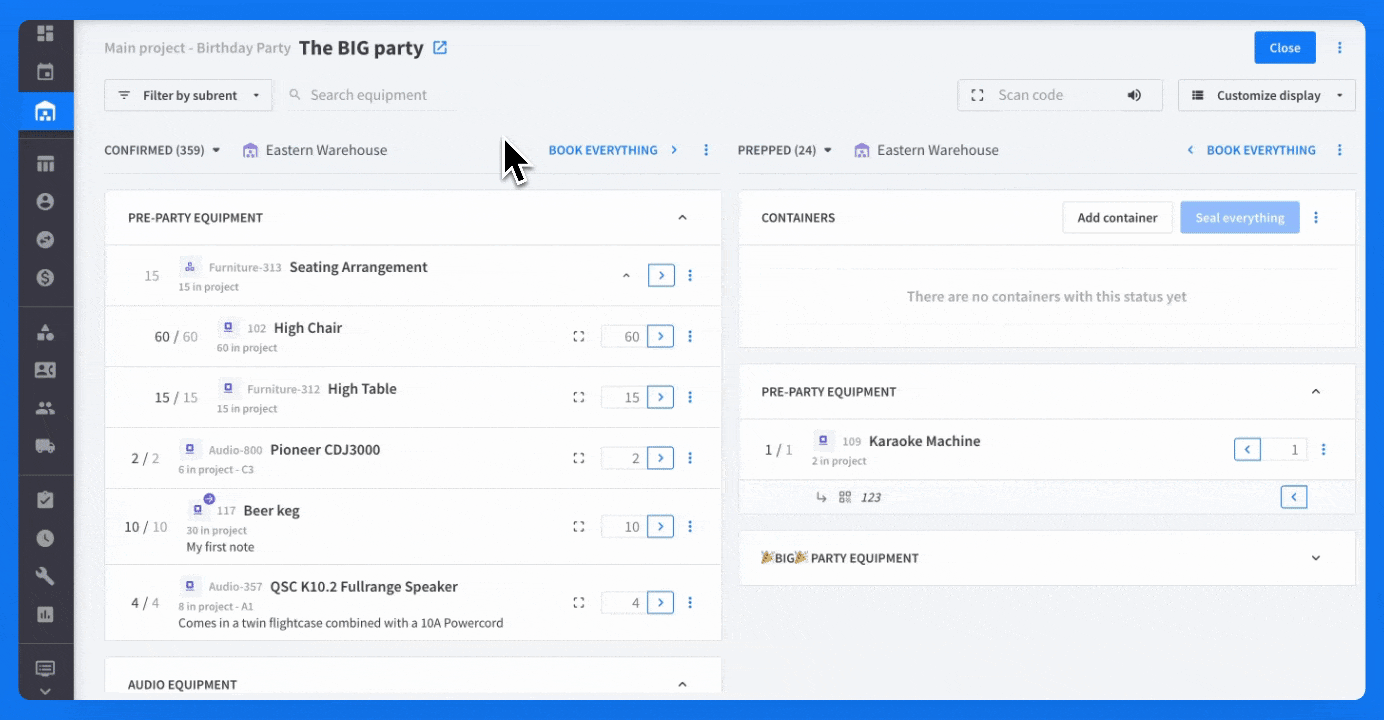 The additional equipment will automatically be placed in a new equipment group.
Workflow for sale equipment
Check out this article for more information.
'Scan Return' Equipment from Multiple Projects
If you have serialized equipment coming back from multiple projects at the same time, we have a handy time-saving solution called the "Scan return" feature. It allows you to efficiently scan and return equipment without the need to open each project individually.
Additional options
When packing items
Split
Items that have been planned in quantity 2 or more can be split in multiple tiles. Click to split and fill in the number of items that should remain on the current tile, after which the other items will move to a new tile.
Note: When splitting items in a virtual combination, both the existing and the new tile will be put outside the virtual combination.
Alternative
Click and choose another item to plan instead of the current item. The new item will be added for the same price as the planned item. This can be changed by changing the price of the old item.
Note: When choosing alternatives within virtual combinations, the items will be assigned a price of 0.
When items are back from location

Equipment Scheduling
In the "Return to warehouse" status, you can mark items either defect or lost by clicking on the More options more_vert button.
Defect
The item will go to maintenance. You can choose to charge the customer for this. More information can be found
here
.
Lost
The item did not return. You can choose to charge the customer for this. More information can be found
here
.